Wheatland Meals on Wheels Good Food Program Order Date
| | |
| --- | --- |
| | Tuesday, October 18, 2022 - 9:00am - 3:00pm |
| | Repeats Jun 14, 2022, Jul 12, 2022, Sep 20, 2022, Oct 18, 2022, Nov 22, 2022 See all dates |
| | Add to Calendar |
| | |
| | See pricing on website or notes. |
| | Order by phone or online by 3pm by end of order date |
| | See website for all order dates and pick up dates. Orders must be placed by 3pm that day. |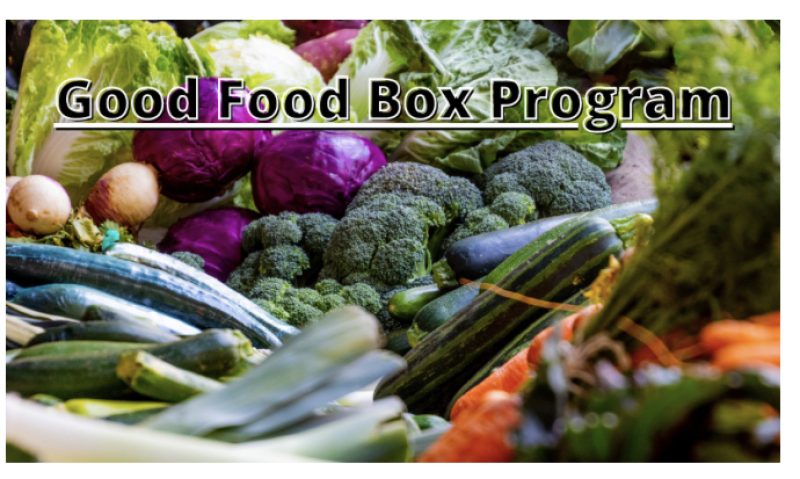 Event Description
In conjunction with the Community Kitchen Program of Calgary, this joint program with Wheatland FCSS and Strathmore FCSS will provide residents an opportunity to purchase fresh produce at a very low cost.
Participants pre-order, pay & pick up their boxes at our office at the Wheatland County Administration building.
See websites for all order dates and pick up dates.

Contents may vary from delivery to delivery.
​A few staples normally found within are potatoes, carrots, onions, apples and oranges.
Seasonal fruits and vegetables may also be included.
​​
Phone: ​403-934-5335
Email: i[email protected]

Please note: residents within the town of Strathmorecan contact Strathmore FCSS at
403-934-9090 for payment options & pick up location.

SIZES & PRICING
SMALL ( 25 - 30 lbs) costs $27
MEDIUM (35 - 40 lbs) costs $32
LARGE (45-50 lbs) costs $37
​*Weights are approximate. ​
Contact Information
Additional Event Dates
This event is also occurring on the following dates:
No occurrences found for this timeframe (next 6 months from today).
Featured Events