Community Lunch Club
Tuesday, May 24, 2022 - 11:00am - 1:00pm

Repeats Apr 12, 2022, Apr 26, 2022, May 10, 2022, May 24, 2022 See all dates
Add to Calendar
Voluntary Offering (to be applied to the food costs)

Lord of Lutheran Church
View on Google Maps

Door prizes and guest speakers. After April 12 repeats every other Tuesday.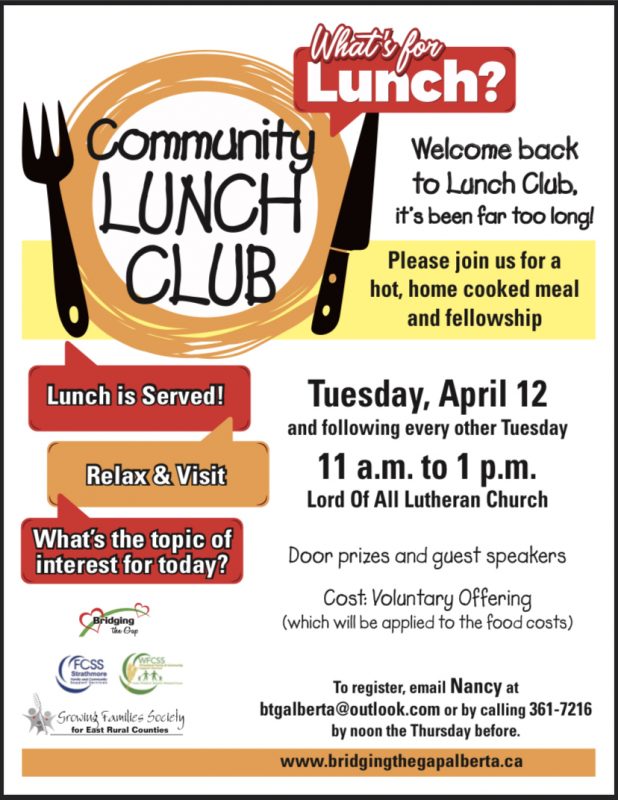 Event Description
Please register by the Thursday before with Nancy at [email protected] or calling 403-361-7216.

Contact Information
Additional Event Dates
This event is also occurring on the following dates:
No occurrences found for this timeframe (next 6 months from today).