Wheatland Meals on Wheels: Good Food Box Program Order Date
| | |
| --- | --- |
| | Tuesday, November 21, 2023 - 9:00am - 3:00pm |
| | Repeats May 9, 2023, Jun 6, 2023, Aug 8, 2023, Sep 5, 2023, Oct 24, 2023, Nov 21, 2023 See all dates |
| | Add to Calendar |
| | |
| | See pricing on website or notes. |
| | Order by phone or online by 3pm by end of order date |
| | See website for all order dates and pick up dates. Orders must be placed by 3pm that day. |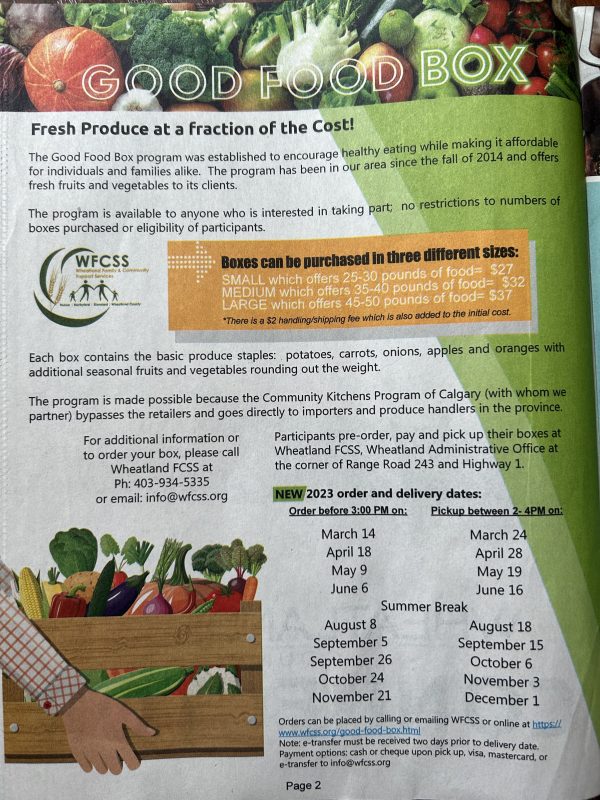 Event Description
The program is available to anyone who is interested in taking part; no restrictions to numbers of boxes, purchased or eligibility of participants.

Orders can you place by calling or emailing WFCSS or online at https://www.WFCSS.org/good-foo...


Contact Information
Additional Event Dates
This event is also occurring on the following dates:
No occurrences found for this timeframe (next 6 months from today).