Children's Superhero Christmas Party (Cheadle)
Saturday, December 10, 2022 - 1:00pm - 3:30pm

Add to Calendar
Children $10 each. Parents $5

Cheadle Community Hall
View on Google Maps

Limited tickets. Order in link below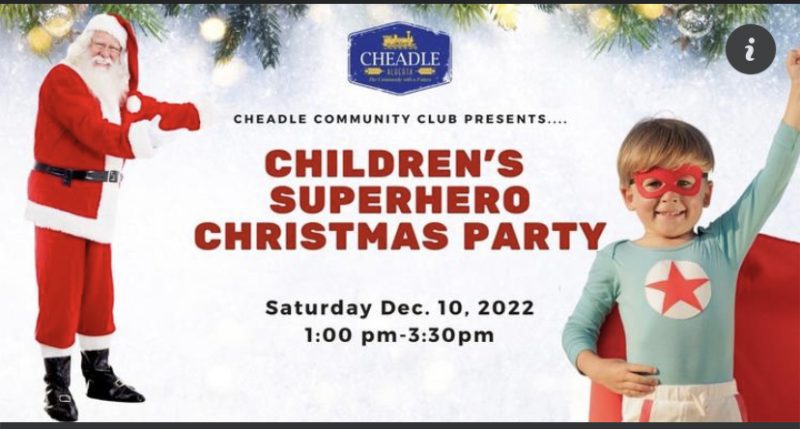 Event Description
Make sure to get your tickets to our annual Children's Superhero Christmas Party at the Cheadle Community Club on Saturday December 10th.
Tickets are moving fast and there are limited available.
https://www.showpass.com/child...

All children will receive a gift from Santa and are encouraged to dress as their favorite hero!
Tickets include one gift per child from Santa, snacks, beverages, games and music!
Limited tickets available.
** Parents must accompany all children. Children are NOT to be left unattended or unsupervised at any time.
#cheadleab #cheadlehall #wheatlandcounty #strathmoreab #christmas2022
Featured Events