Wheatland Whirlers Dance Party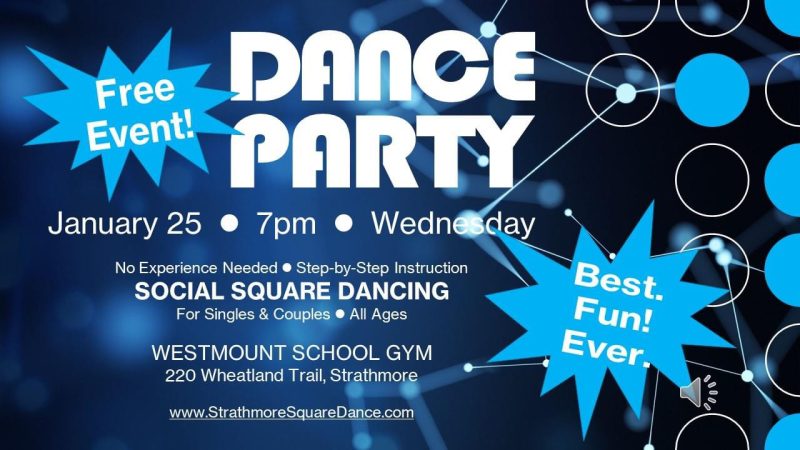 Event Description
Join us for an energetic fun-filled beginners Square Dance!
Step-by-step instructions, no experience needed. For all ages, singles and couples. Dress is casual, wear comfortable indoor shoes suitable for a gym floor.
Fun music, fun people! Snacks and refreshments provided. Discover why the most often heard comment is, "I had no idea square dancing could be this much fun!"
Note: Use parking lot in front of school building. Entrance is around the corner of the school building on south side (on your LHS when facing main doors).
Contact Information