Magic Lies: An Evening with W.O. Mitchell By Rosebud Theatre
Friday, September 22, 2023 - 7:30pm - 9:30pm

Repeats Sep 15, 2023, Sep 16, 2023, Sep 22, 2023, Sep 23, 2023, Sep 29, 2023, Sep 30, 2023, Oct 6, 2023, Oct 7, 2023, Oct 13, 2023, Oct 14, 2023, Oct 20, 2023, Oct 21, 2023 See all dates
Add to Calendar
Adults $90 Youth $65 (includes show and buffet)

Rosebud Theatre & School of the Arts Opera House
View on Google Maps

Please note buffet starts before show times posted. Afternoon shows also available. Check website.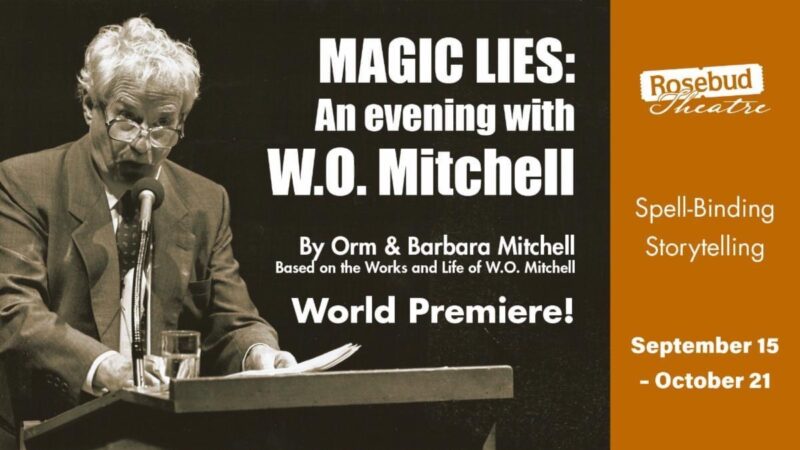 Event Description
Running from September 15th until October 21st on the Rosebud Opera House Stage!
Magic Lies: An Evening with W.O. Mitchell
By Orm & Barbara Mitchell
Based on the Works and the Life of W.O. Mitchell
W.O. Mitchell, known as Canada's Mark Twain, stampedes onto the Opera House stage to regale us with his telltale ramble of stories, characters and impressions in this World Premiere written by his son and daughter-in-law.
Tickets: RosebudTheatre.com | 1-800-267-7553
Contact Information