Free 3 on 3 Basketball Program
Wednesday, September 27, 2023 - 6:45pm - 7:45pm

Repeats Weekly on Wednesday, starting from Sep 13, 2023, until Nov 15, 2023 See all dates
Add to Calendar
Free 12yr and up

Strathmore Motor Products Sports Centre
View on Google Maps

Limited space- please register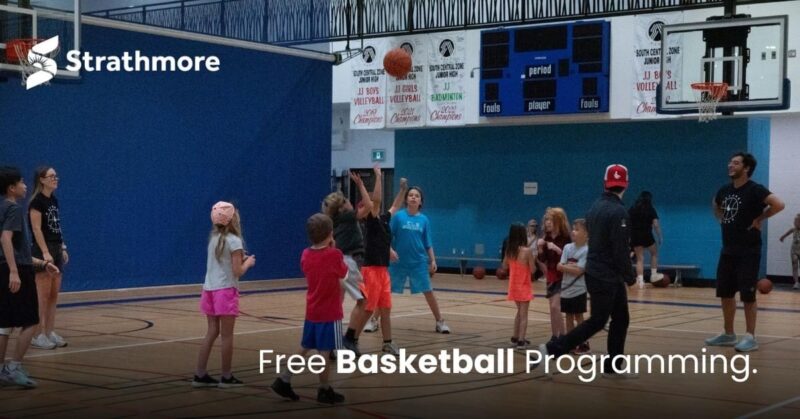 Event Description
🏀🏀 Calling all basketball enthusiasts! 🏀🏀
Get ready to dribble, shoot, and score at our exciting FREE 3 on 3 basketball program! 🏆 Join us every Wednesday at the Sports Centre from 6:45pm to 7:45pm. It's the perfect opportunity to showcase your skills, make new friends, and have a blast on the court. Open to ages 12 and up, so whether you're a seasoned player or just looking to have some fun, this program is for you!
While registration is encouraged, it's not mandatory. Just show up with your sneakers and your game face on. Let's make Wednesday evenings the highlight of your week! 🌟🏀
Register here https://bit.ly/45R7OcH and we'll see you on the court! 🏀🙌
EN: This project has been made possible by the Government of Canada through the Community Sport for All Initiative.
FR: Ce projet a été rendu possible grâce au gouvernement du Canada par l'entremise de l'initiative Le sport communautaire pour tous.