All of our upcoming events at a glance! Also see what's happening in the community through other local organizations.
Halloween Fest
Friday, October 29, 2021 at 4:00pm - 7:00pm
CMJHS
Haunted house Face painting Games 🚨 Halloween Fest 👻🎃 this Friday! This event is for all ages and is a drop-in/come and go event. There is a $2 admission charge, and all funds go to support further Leadership events and...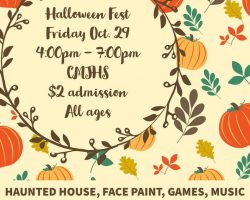 Stampede Fright Night
Friday, October 29, 2021 at 5:00pm - 9:00pm
Strathmore Ag Society Grounds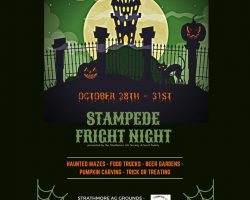 Other Community Calendars